A minimalist's dream skincare routine— this 3-in-1 spray is a toner, serum, and moisturizer in a bottle. The one-of-a-kind probiotic-based solution delivers rebalancing, hydrating, and soothing effects on skin for muse-worthy appeal.
WATER (AQUA)(EUA), BETULA PENDULA (BIRCH) SAP, GLYCERIN, PENTYLENE GLYCOL, CAPRYLIC/CAPRIC TRIGLYCERIDE, HELIANTHUS ANNUUS (SUNFLOWER) SEED OIL, SQUALANE, AESCULUS HIPPOCASTANUM (HORSE CHESTNUT) SEED EXTRACT, ARTHROSPIRA PLATENSIS EXTRACT, CAMELLIA SINENSIS LEAF EXTRACT, OLEA EUROPAEA (OLIVE) LEAF EXTRACT, CALENDULA OFFICINALIS FLOWER EXTRACT, CYAMOPSIS TETRAGONOLOBA (GUAR) GUM, CETETH-20 PHOSPHATE, CETEARYL ALCOHOL, DICETYL PHOSPHATE, TOCOPHEROL, LEVULINIC ACID, SODIUM HYDROXIDE, SODIUM LEVULINATE, XANTHAN GUM, BENZYL ALCOHOL, DEHYDROACETIC ACID, CITRIC ACID
This is how the story goes… I said to my chemists, "OK, I want one product to replace my skincare routine. But I have very high expectations and I don't want to compromise at all. It needs to be anti-inflammatory, use only ingredients that are safe for me and the environment, and I want my skin to become better every time I use it... Oh—and it needs to be affordable. I assumed my chemist Luc would ask me what I was smoking! Instead he just said, "ok, ca marche!", which means "Ok it works!", and Boum-Boum Milk was born. Now it's all I use—at night after cleansing, in the morning before makeup, throughout the day, whenever I need a boost. I even love it for a bit of texture in my hair. It gives me so much more than I ever expected, and asks so little of me in return. That's why there is no doubt in my mind that this is the product I am the most proud of.
Spritz Boum-Boum Milk All Over Just-Cleansed Skin
Mist Over Hair for an Added Moisture and Shine
The V_FR Standard
Safe, No-Compromise Ingredients
We surpass FDA cosmetic requirements for the U.S. and adhere to the stricter European Cosmetic Directive for safe ingredient use. We consistently test our products to ensure safety and efficacy. We prioritize high quality, ethically-sourced ingredients without compromise on performance or luxury.
Vegan and Cruelty-Free
There are no animal-derived ingredients in any V_FR products (yes, we made the perfect red lip without carmine), and none of our products are tested on animals and all ingredients have been verified to meet the animal testing ban for Europe.
Environmentally-Conscious
We are committed to sourcing and utilizing environmentally-conscious materials that are currently available versus creating concepts that may produce more waste --from the sustainable harvest of natural ingredients to packaging made mainly of PCR and PET -- a challenge that pushes us to be as innovative as possible.
Commitment to Always Do Better
While we will continue to strive for the most environmentally-conscious and clean beauty standards, we recognize that we can always do better, which requires our consistent, active engagement. We make this commitment to ourselves and you.
Customer Reviews
09/02/2021
Erin

United States
Great for Sensitive and Mature Skin
Boum-boum milk is a great product. I have been using it regularly as my daytime routine and it does replace my toner, serum, and moisturizer. I have sensitive, 50+ skin and am cautious about changing products. But boum-boum milk leaves my skin feeling hydrated and glowing. It's a great base for makeup, under sunscreen, or on its own. I don't upload photos but adding one here as a help for those with sensitive or mature skin. Taken with just B-BM, bouche balm and mascara. Definitely going to keep buying!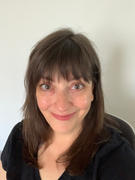 09/07/2021
Kate

United Kingdom
Just Amazing !!
I have spent most of the summer camping or at festivals and wanted something quick and easy, but also good for my very sensitive skin.I swear this stuff is magic!I have been using it constantly underneath my SPF and my skin has never looked better. I think it's just relieved not to have loads of products been slapped on it.. and it saves me so much time in the morning's..I'm getting an extra ten minutes in bed so it's got to be worth it!Violette you are a star...keep up the amazing work!
08/31/2021
Carlamary S.

United States
This is a yes
It's only been a few days but I can see a difference in my skin with this product and I would definitely recommend it. Usually I give it a three month waiting period but the quality and the effectiveness of this product surpasses that. My only complaint is the spritzer; I would love if you could change the spritzer of the bottle because it lets a lot product out vs a gentle spray. The best spritzer I've ever used from a spray bottle was surprisingly Milli Bobby Brown's rose water spray. It misted the product over the skin rather spitting it out. That's my only concern because 58 dollars is kind of an investment for some people and this a great product that shouldn't be wasted. With love, Carla ❤️
08/19/2021
Paige K.

United States
Made a believer out of a skeptic
I usually spend between $10-20 on skincare products, so needless to say, Boum-Boum Milk was a splurge for me. But I love & trust Violette, and the reviews had me curious. I've tried quite a few products billed as "amazing" with lackluster or non-noticeable results, so I thought Boum-Boum Milk would be the same, but WOW, my cynical little heart is in love. I've been using it for about three weeks now, and the results were noticeable right away. My breakouts are cleared, my skin always feels moisturized, and I must say I have a new glow (my boyfriend even mentioned my glow!). Worth it worth it worth it! There is something really special happening with this product. I haven't tried on my hair yet, because I am trying to conserve it as much as possible, but I will likely cave and start spritzing everywhere soon.
08/09/2021
Akanksha C.

United States
3 months later...in love!
I wanted to test this product for a few months before writing a review. I am too lazy to maintain a complicated skincare routine and this product has been a blessing for my dry/combination skin. I apply a few spritzes after washing my face before SPF. Every other product on my shelf has gone unnoticed since Boum Boum came into my life! Its everything.
08/08/2021
Amy R.

United States
Amazing product!
I'm a set-admitted skin care product junky. I believe in taking care of skin more than makeup, I don't wear foundation. I love this product, no annoying fragrance! Amazing texture, great value for the amount you get. I'm hooked!
07/22/2021
Jenn I.

United States
Miracle product!
I've never used anything like it before! It makes my skin feel wonderful and acts as a treatment for my scalp which sometimes is easily irritated. It also makes my face skin so soft and glowy! Truly a great product.
07/07/2021
K.

United States
AMAZING
I've been using this magic for a little over 2 months now. At first I was hesitant and only used it under my night moisturizer...but then I took a leap of faith and started using only Boum Boum Milk at night time. Low and behold...my skin is moisturized and looks so smooth. What sold me: I rarely have breakouts but when I do, they take a looong time to heal and then scar...(I do not pick at my breakouts because the scarring is even worse if I do) then sometimes 6 months later the scar fades...but this magical stuff cleared away the breakout AND left no scarring at all-in less than a week! Also the packaging, as with all of this line is so luxurious, I feel so fancy...my little night time treat! Thank you so much for this wonderful product!
07/04/2021
Tigist

United States
The best
I have dry skin and I used to always think I needed a very thick and creamy moisturizer so I was skeptical when I tried Boum-Boum Milk as I didn't think it would be as moisturizing since it's very light and boy was I wrong! It's so hydrating and moisturizing that it's the only product I use. I just ordered more as I don't want to be without it. I highly recommend it.
06/22/2021
Erika

United States
LOVE
I was so skeptical of this product but trust anything Violette says so I decided to purchase. I have skin that leans dry and have hormonal acne. I have been using this for a little over a month and cannot believe how even and bright my skin looks. It is non-comedogenic so it does not clog my pores and make acne worse. My skin is so smooth and honestly have had less breakouts in the past month. I think my hyperpigmentation has even gotten better too. It brings me joy to use because it such a different product. Violette said in a live that she hesitated calling this "boum-boum" because people might not take it seriously. TAKE IT SERIOUSLY. Merci, Violette. I can't wait to see what else you come out with. xx
06/10/2021
Beth

United Kingdom
Utterly amazing - game changer
This has blown my mind! How can you get so much hydration from a liquid? Utterly innovative as is to be expected from Violette. I do not know of a single other product like this. I've just bought my second bottle in case it runs out. Thank you!!!!
06/01/2021
Katy

United States
I love this product!
I was not expecting to love this product as much as I do, but wow! After reading some reviews I decided to give it a try and I'm so glad I did. It's light weight but still moisturizing and leaves my skin looking hydrated without being oily. I am prone to oily skin, especially in the warmer months, but since starting to use this product in the morning and night, I have not had an issue at all. This has quickly become a staple in my skincare routine!
05/30/2021
Whit

United States
Worth it
I sincerely loved this product. I have dry skin and prefer a moisturized Dewey look. This worked well and also looks nice misted over legs, arms, and shoulders. Beautiful and high quality.
05/26/2021
Jena

United States
Clear Out Your Shelf For This
I thought this was a bold claim, a 3 in 1 product to take over all other products? For my acne-prone scarred oily skin? AS IF. AND every product on here has a 5 star rating? Hmmm...But I listened to Violette's video on this, and peering over at my shelf filled with products that were about this same price as this one, I thought why not - if this works - not only will I save myself a pretty penny but I will feel less wasteful. At the time when I switched to this I was using a mixture of acne cream, toner, oils, moisturizers, retinol etc...My skin was doing okay, and when I switched to this and ONLY this for over a week my fine line on my forehead faded more than it did with my other products and my skin feels soooo lovely and smooth. I have been using it for a month and I just use this, occasional spot treatment and an occasional night time cica cream because I do have some intense redness due to rosacea. This is a great product, I have been in both hot and cold weather and it has given me moisture without making me oily. It has helped with inflammation and has not broken me out at all. Stop filling up your whole shelf with a mass of products - reduce and still look GLOWING with this. I am telling you - I am so grateful for this product, my skin feels baby smooth and has reduced my morning and nighttime routine - after using this and seeing how well it has worked AND my skin did not freak out at all from the transition over -- I feel so duped by the articles about 5 step/ 10 step skin care routines yada yada routines... You all, you just need this. Try it,why not?
05/26/2021
Leanne K.

United States
Wonderful moisturizer and toner!
This toner is so light and easy to use! Love the consistency and how it doesn't create a greasy or heavy film on my skin. Easily able to be absorbed and doesn't cause my skin to have any reactions which is always a concern with new products I use. Will definitely continue to buy this product.
05/24/2021
Gianna

United States
Love this - exactly what my skin needed
This was an impulse buy: I saw a video from Violette saying that she created this because she has extremely dry skin, and I was sold. My skin has been so dehydrated these past few months, and Boum Boum milk has changed everything within a week of using it! I love it! At the beginning, I still had to use moisturiser on top of the spray for my skin to remain hydrated throughout the day (especially following SPF, which dries my sking further). Now, I don't even have to use the moisturiser on top, it works so well. I love keeping it in the fridge for an extra refreshing spritz. Can't wait to get more products from violette_fr! (I also bought baume shine, which is really lovely for someone who likes the no-makeup make up look)